GALVANIZED FENCE
Preferred for decades to define property lines and protect property, galvanized chain link offers an affordable and versatile fencing solution that will provide years of maintenance free protection and long lasting durability.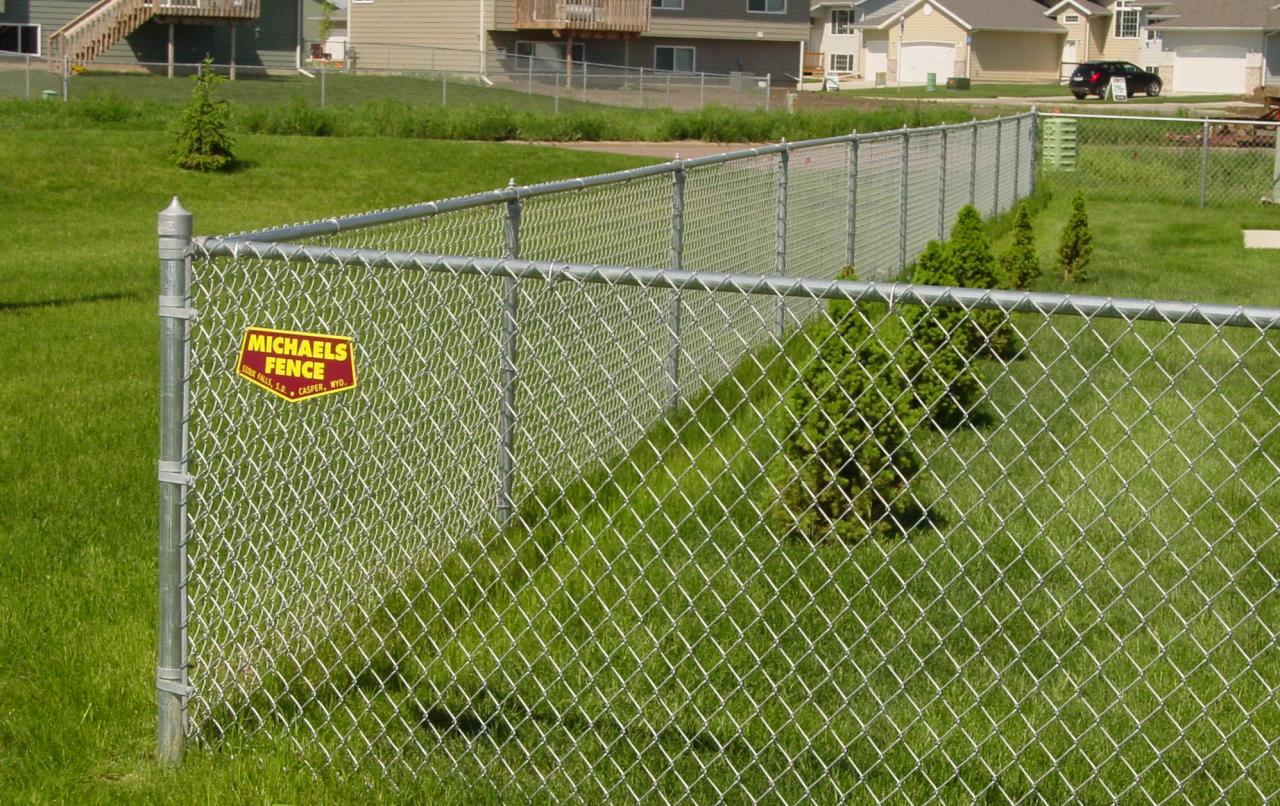 Color Coated Fence
Color coated chain link offers a more appealing look to chain link fences. The materials are galvanized underneath the colored vinyl coating to prevent rusting. The wire has a plastic coating while the posts and top-rail are powder coated. Our wire has an 11 gauge core with an 8 gauge finished product.
Just like any other product you buy, there are different grades of chain link. When comparing fence materials, make sure to ask for the gauge of material your are being quoted as not all materials are equal.
Michaels Fence Company installs only heavy grade residential materials that are durable and look great for years after installation.